Good Friday feast
Sweet and sour fish skewers'
Easter is upon us and seafood is the order of the day. The weather for the easter long weekend looks amazing for the Sunshine Coast and what better way to enjoy it than with some seafood on the BBQ. This simple dish is healthy, tasty and simple too, sure to impress whoever digs their fangs into it!!! Thought we would share the recipe for those who are looking for something different than the same old fish 'n' chips.
Ingredients-
750g skinless thick fish fillets (we use mahi mahi)
225g can pineapple peices
1 red capsicum
3 tablespoons soy sauce
1½ tablespoons soft brown sugar
2 tablespoons white vinegar
2 tablespoons tomato sauce
Method-
1)Soak 12 wooden skewers in water for 30 mins
2)Meanwhile cut the fish into 2.5cm cubes. Drain the pineapple reserving 2 tablespoons of the juice. Cut the capsicum into 2.5cm pieces. Then thread the capsicum, pineapple and fish alternately onto the skewers.
3)Place the kebabs into shallow non metallic dish. Combine the remaining ingredients in a jug and pour over the kebabs. Cover and refrigerate for 3 hours. Do not marinate any longer as the vinegar will start to cook the fish
4)Preheat the BBQ. Cook on a lightly greased BBQ, brushing frequently with the marinade, for about 2.5 minutes each side or until just cooked through. Serve with noodles and a salad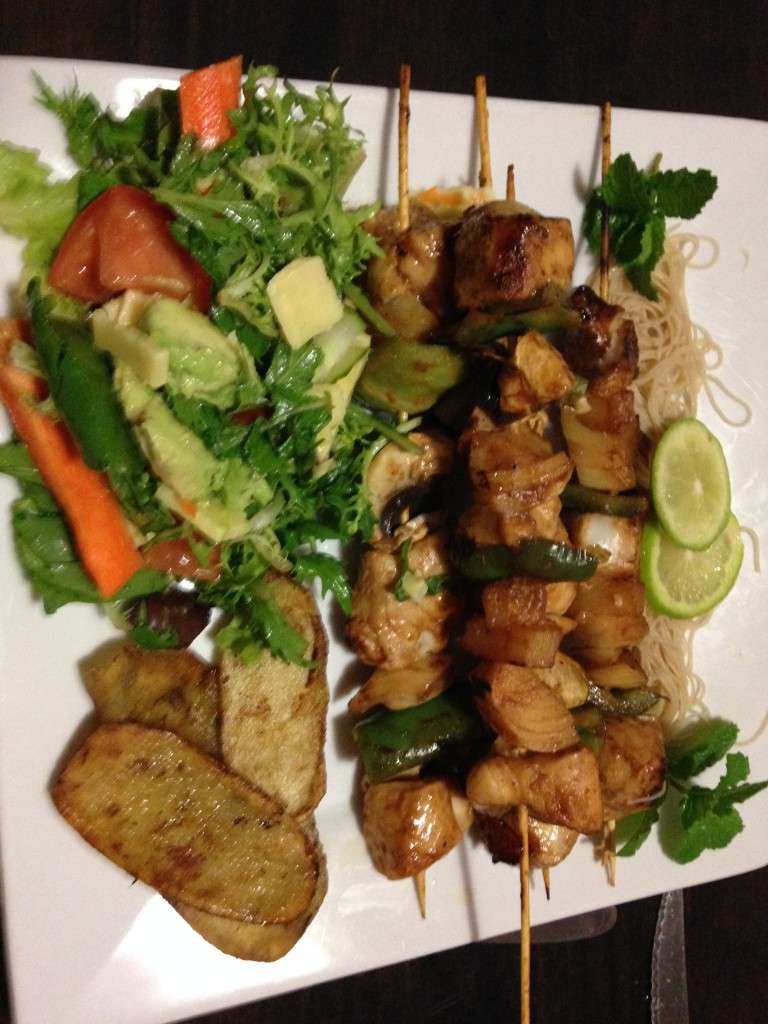 Hope you enjoy