The weather was fantastic for another week on the sunshine coast and we got out on fishing charters Thursday through to Sunday. All fished really well apart from Saturday afternoon, looks like the early morning bite is the go at the moment. We fished in close targeting the mackerel run which has been sensational this year, lots of school mackerel up to 4kg along with a few spotties up to 5kg and Spanish up to 13kg. Other species included grassy sweetlip, tuskfish, moses perch, cod and even a little black marlin caught only a couple of mile offshore which is not usually common in 18 metres of water.
Thursday was the best day with action going off everywhere from the gneerings down to the Caloundra 5nm. The biggest fish caught that day was a 10kg Spanish along with heaps of school mackerel to 4kg and a couple spotties to 5kg. Sweetlip and moses perch were also chewing and the little marlin topped things nicely.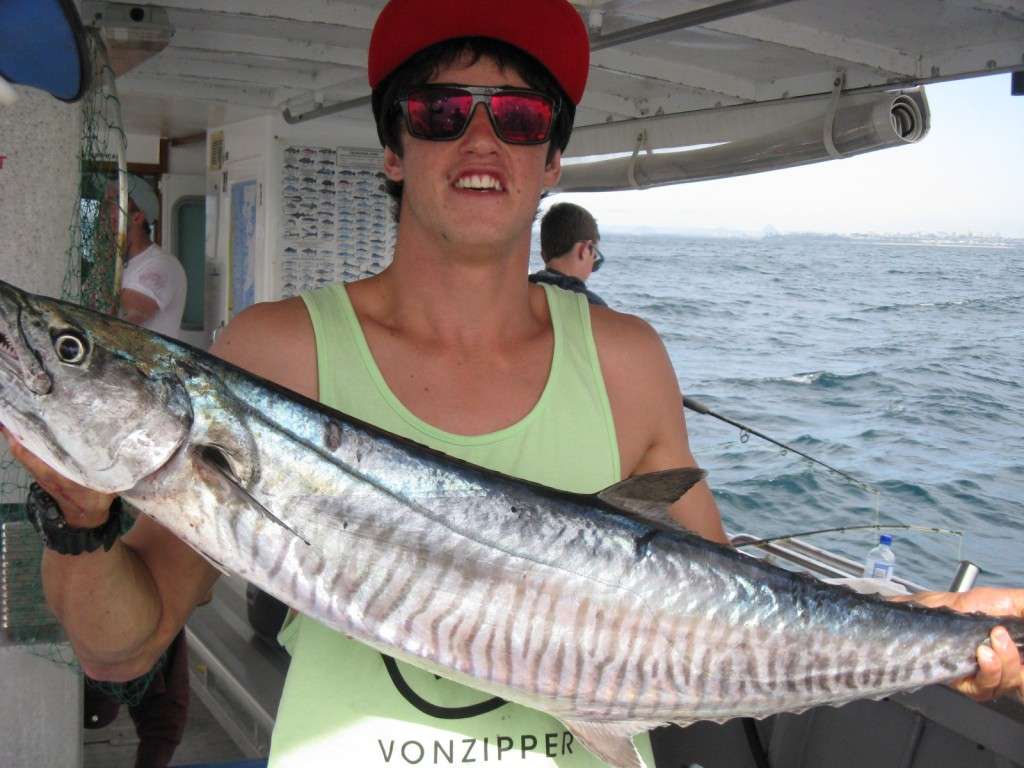 The other morning charters went well with mackerel making up most of the catch, everyone was enjoying the line peeling action. Tuskfish, stripey sea perch and moses perch added some colour to the esky but the prize fish of the weekend was caught by 12yo Tahlia, a big 12kg Spanish mackerel which she muscled by herself on her first offshore charter trip. Well done Tahlia!!!!!!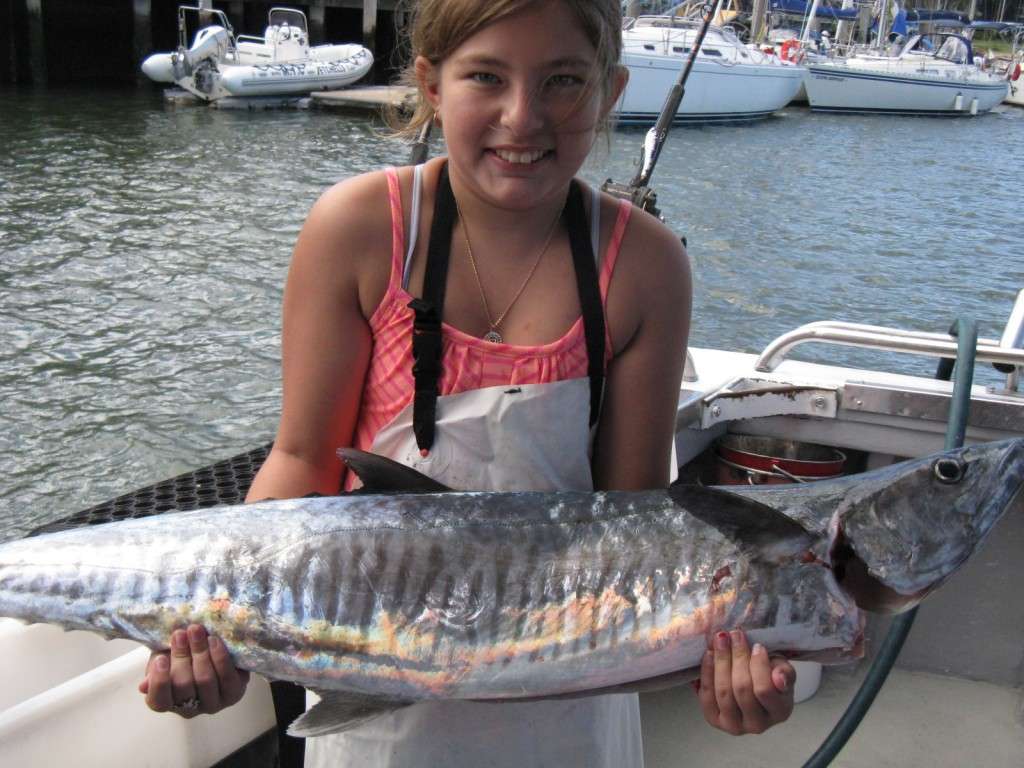 We should get a couple more weeks of mackerel fishing and then we will be getting geared up for snapper season….. Can't wait! If you would like to join us for a trip head over to our contacts page and flick us an email or call us, until then happy hunting!!